Click Here to View Newsletter in PDF Format
Holiday Message
This year is drawing to a close and 2022 has proven to be another challenging year. With rising food and gas prices, the cost of living has gone
through the roof so we have decided to send Sobeys gift cards to our members for one more year to show our appreciation and to help out during this season of giving.
If you have moved recently or changed your phone numbers/email address, please contact the Union office (634-8810 or unionoffice@unifor506.ca) with your updated information.
The Executive and staff of Unifor Local 506, would like to wish you and your families Seasons Greetings, Happy Holidays and a prosperous New
Year!
November Union Meetings / Bylaw Updates
Members met at in-person union meetings in November for the first
time in over two years! Local 506 President Sandy Brideau and Vice President Stéphane Lamoureux were also at the meetings to answer questions from members.
Some of the issues/questions brought up at the meeting were regarding:
Grievance Updates
Tracking GPS in Click
CSR's taking escalation calls
$10 Special Assessment
Racial Justice Advocate
Contractors
Young Worker's Committee
BIWOC (Black Indigenous, Workers of Colour) Committee
Questions about bargaining such as the online voting process, resolutions, pay increases, and bargaining committee updates
These meetings were a great chance to reconnect with the membership and get your feedback so we can better serve you in the future!
Memorial – Mike Daye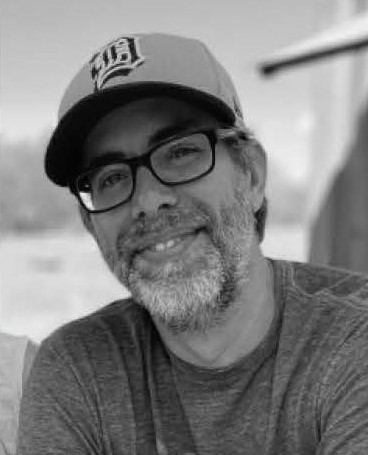 It is with a heavy heart that we acknowledge the passing of our
colleague and Local 506 member, Brother Michael Daye. Michael passed away on the job on the afternoon of Wednesday, November 2, 2022 in Ford Mills, NB while on a service call.
Brother Michael was 43 years old, and leaves behind his wife and young
daughter. He had worked 18 years with Bell Aliant. The union, including the national Health, Safety and Environment Department is currently working alongside the employer and federal investigators to determine what occurred.
The Local 506 Executive extends heartfelt sympathy to Mike's family and friends; he will be very much missed by his union brothers and sisters
Memorial – Barbara Murphy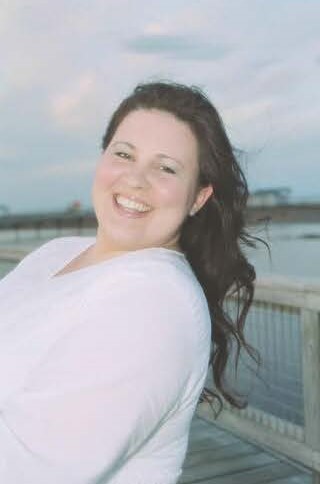 We were saddened to learn that Local 506 member, Barbara Murphy of Dieppe, had passed away unexpectedly on Saturday, November 26th at the age of 47.
Barb was an Implementation Coordinator and recently received recognition for her 20 years of service with Bell Aliant. Barb was an animal lover artistic, athletic and had a green thumb. She had a unique sense of humour and didn't shy away from a debate. She will be sadly missed by her union friends and coworkers and the members of Local 506 extend our sympathy to her family.
National Day of Remembrance and Action on Violence Against Women
Across Canada on December 6, 2022 we mark the National Day of Remembrance and Action on Violence Against Women.
It has now been 33 years since the tragic murders of 14 young women at
L'Université de Montréal's École Polytechnique. These women lost their
bright lives and futures in the span of 20 minutes at the hand of someone who openly declared his misogyny. We also mourn Missing and Murdered Indigenous Women and Girls, and all who have lost their lives to femicide and violence.
This year's theme is Unite: Activism to End Violence Against Women. We will return to in-person vigils and memorials to remember the women and girls we have lost and recommit ourselves to the fight to end gender-based violence.
As a union, we make workplaces safe through collective bargaining language, and we must continue to push for better. One of the resources we have bargained for is the appointment of our Women's Advocate, Erin Howell Sharpe. Women's Advocates are one of the support systems Unifor has pioneered to ensure there is someone to turn to at work when home is
not safe. To contact the Local 506 Women's Advocate, please reach out to
Erin at erin.howellsharpe@unifor506.ca.
As Unifor members and leaders, we heed the call to increase our activism to ensure feminist voices are at every table influencing policy decisions that impact our lives. Together we will continue to push for safe workplaces and homes for all women and girls.
Rally for Better Working Conditions
Local 506 members participated in a rally calling for better working conditions for New Brunswickers in front of Labour Minister Trevor Holder's constituency office in Saint John on November 14, 2022. The noon-hour rally was organized by the Common Front for Social Justice, which advocates for people living in poverty and low-wage earners.
"It's been a really difficult year for a lot of New Brunswickers, especially low-wage workers and minimum-wage workers," said Janelle LeBlanc, provincial coordinator for the group. "With the cost of living soaring and
minimum wage and wages staying stagnant, people just can't afford to pay for groceries and rent and electricity."
Among the group's asks are increasing the minimum wage to a "living wage" of $20 per hour and mandating 10 employer-paid sick days per year. A living wage is defined as the hourly wage a worker needs to earn to cover their basic expenses and participate in their community.
Collective Agreements
The union hasn't received the hard copies of the Collective Agreement yet, but they will be distributed to the membership as soon as they are shipped from the printer.
The current Collective Agreement can be viewed on the Local 506 website by clicking on this link – CLICK HERE TO VIEW COLLECTIVE AGREEMENT
Local 506 Women's Committee
This year the Local 506 Women's Committee collected enough toiletries to fill 105 purses for the Purse Project! The purses were dropped off at CPC Ignite where they will be distributed to women at risk in the Saint John community.
Many thanks to the Local 506 members who donated purses, snacks hygiene items, lip balms and gift cards this year; especially Angela Davis, Yvonne Fox, Erin Howell Sharpe, Kat Magarvey, Chris & Dianne Hewitt, Judy Mercer, Shelley Duke and Jolene Thomas!
The Women's Committee is also currently working on two other campaigns; the Code Red Campaign which distributes period products to local organizations for homeless and marginalized women in Saint John and the annual pajama donation to the local women's shelter, Coverdale Centre.
Local 506 has an active Women's Committee and is looking for new members who want to participate and be engaged – especially in Region 2 (Moncton area, Region 3 (Fredericton & Woodstock) and Region 4 (A Pen, Bathurst, Campbellton, Edmundston & Miramichi). If you are interested in joining, please contact Women's Committee Chair, Angela Davis at
angela.davis@unifor506.ca.
Young Worker's Committee
The Executive of Local 506 is committed to establishing a Young Workers Committee. The mentoring and growth of Young Workers must be a priority to keep trade union activism alive and well. We want our Young Workers to have a voice and to tell us your issues, needs and views!
The Committee's overall goal is to develop and maintain an active, educated young membership. This will be achieved by learning about unions and participating in ongoing union activities and campaigns.
Committee members will report to the membership and Executive Board about the issues and concerns that affect young workers such as two tiered
wage systems, outsourcing of jobs, health benefits, pension plans, climate change, workplace health and safety, and social justice to name a few.
Unifor Young Workers committees often get the chance to meet at Unifor conference to discuss these issues and work on action plans to improve working conditions for committee members and future young workers.
If you are interested in becoming involved in the Local 506 Young Workers Committee, please contact the union office at unionoffice@unifor506.ca
A Message From Your Atlantic Regional Director
Jennifer Murray appealed to NB Unifor members to attend rallies on Monday, December 5th to support public sector workers and to protest the Higgs' government's anti-worker legislation that would amend the provincial Labour Relations Act.
The proposed changes would not only make it more difficult for workers to strike, it would allow government to use scab labour in the event of a public sector strike or lockout.
We cannot allow this proposed legislation to go unchallenged! This is an important opportunity to show our solidarity. An attack on public sector workers is an attack on all workers.
2023 Scholarships & Bursary
The Local 506 Executive is pleased to announce that a third scholarship will be added to the Local's bursary and scholarship funds! Members can submit applications now for the three awards in the amount of $1,200 each. The application forms can be found on the Local 506 website or by contacting the union office at unionoffice@unifor506.ca.
REMINDER!
If you have a question, an issue you need to discuss, a safety concern, require personal support, or wish to have a union representative at a meeting with the company, please contact us at 506-634-8810 or by email at unionoffice@unifor506.ca.